Living life in the present moment isn't about some fancy, far-off state that only few can achieve. It isn't about wild spiritual experiences. It isn't hard. With the right tools and guidance from someone who has used these exact tools and been guided by other qualified, experienced guides into the present moment- you will experience it for yourself in no time. De-Mystify this concept through your own practice. True peace of mind, inner calm, the ability to show up to life in a brand new, deeply fulfilling way will be the result. Whether you are just getting started, have been on-and-off in practice for any length of time, or have been practicing regularly but are ready to experience exponential and substantial growth in your ability to be present to your life, this course will assist you!
How that will happen...
Meditation Exercises (eyes closed)
Consciousness Exercises (eyes opened)
History + Science of Living Life in the Present Moment
FB Vibe-Tribe for support
FB Live Events for Live Support
Option to add-on Private 1:1 Consciousness Coaching
Strike while the iron is hot, Om-ie. If there's anything worth while in this world, you being present to your life is on top of that list - not only for you, but for the WORLD.
Speaking of which...when you invest in yourself through this course you will receive a bonus gift from me - because...it is so true that the World needs you to be present - and NOW is the time.
What Others Are Saying...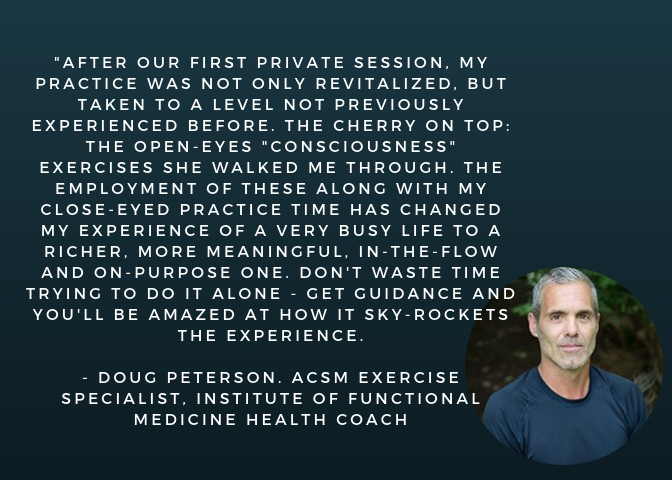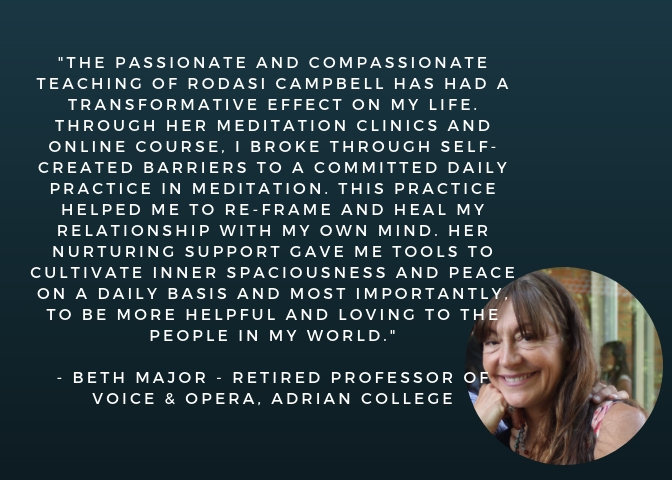 Bonus Course: The World Needs You - Ways to Stay Awake + to Serve
Look...This sandbox of Consciousness is the best spot in town, and the game of right here and now is the best game that has ever existed!
I am so excited to get to know you through this course so that I may serve you more fully.
Join me.
Peace,
Rodasi