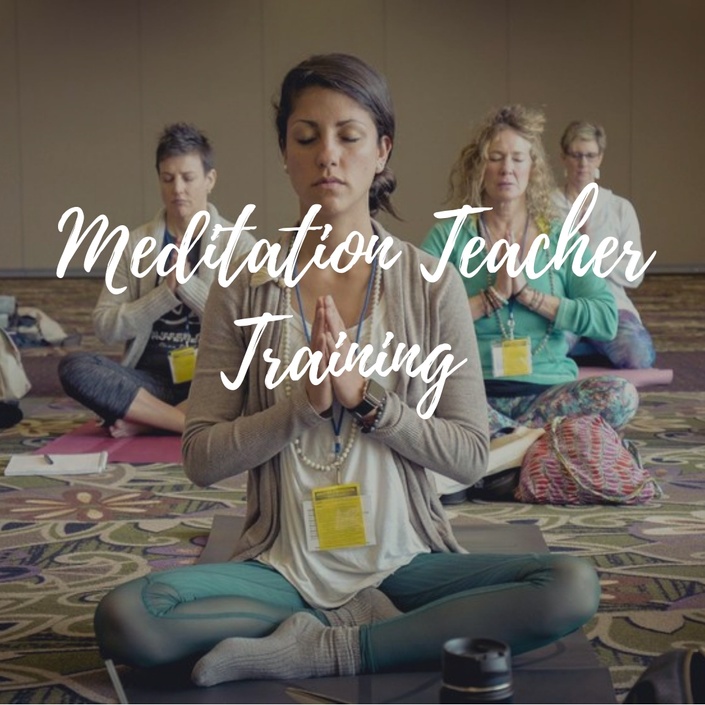 Meditation Teacher Training
Become a qualified, effective + confident Meditation Teacher ready to solidly support others in discovering peace of mind + living life in the present moment.
Enroll in Course
WE ARE THE ONES WE'VE BEEN WAITING FOR.
No one but you can choose to prioritize your own ability to live as stress-free, as present + as purpose-filled as you can.
If you are here, you are also called to serve others in this journey of awakening + living in the moment. You have to have something to give though, right?
Becoming a confident teacher of Meditation has to do with being doubtless about your own inner realm. When you know without a doubt where the present moment lies, how to notice your own presence, what the experience of true peace is like + know how to choose to pay your attention to it regularly - then you are ready to train to effectively teach Meditation + open-eyed technique to others.
This doesn't have to take a long time, but it does require a true desire to succeed, willingness to go sit, to play with the exercises and to both share experiences and take direction. Effective tools, experienced guidance and true desire are all key ingredients in your success. What might that success look like? Being a confident meditator who has real momentum in practice, is clear about the benefits it produces (from personal experience) and also knows how to traverse the many sticky points that pop up along the way - as well as being able to consciously + doubtlessly choose to live in the moment. This training will show you how.
From this level of experience, learning how to teach is pretty simple.
So...If you are called, don't let the voice of procrastination, doubt, fear or hesitation stop you. We are the ones we have been waiting for. The world is waiting for you. There are many folks out there suffering - your current students, clients, community - they need you to walk the walk - and then talk the talk, so that they can turn attention back into their own center & find freedom from addiction, pain, suffering. They need you to show them how - and they need you to be clear about it. This training can help you with that. 100%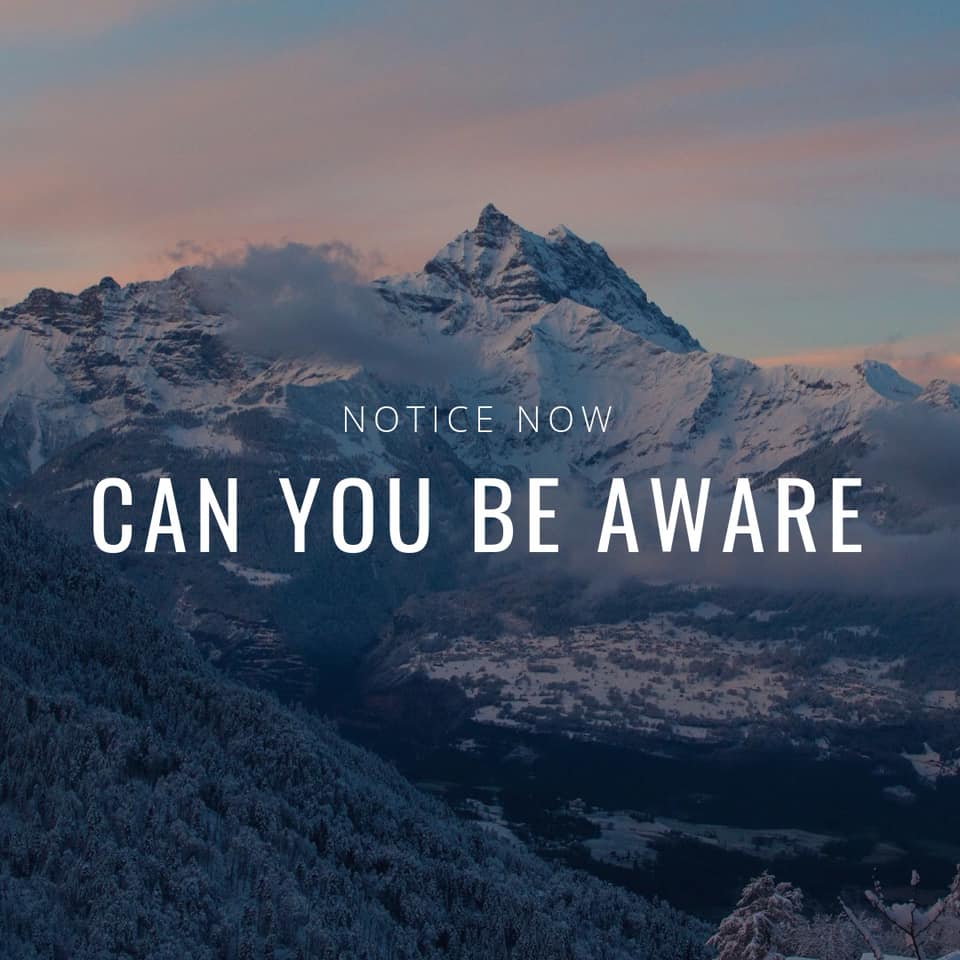 DEEPEN + EXPAND your own ability to BE IN THE PRESENT MOMENT through Meditation + Consciousness practices and TRAIN to SHARE them in Sacred Service to others. This training is based in the Advaita Vedanta traditions (a very old systems of practice for personal-development from Ancient East) of Meditation + Consciousness practices and emphasizes silent, close-eyed meditation time - as well as open-eyed mental focus + mastery of attention techniques for daily life. In this training you can expect:
Discover the Point + Art of these practices
Learn the Ancient & Contemporary History + Science
Experiential Exercises + Homework
Participation in the FB group
Weekly LIVE guidance during our FB-live events
Learn step-by-step how to share these practices with others
1:1 Consciousness Coaching
Live 3-day Retreat (additional costs)
Certification
Continuing Education Credits with Yoga Alliance
Contribute to Charitable Causes (*see below)
BONUS Training: The Business of Meditation + Consciousness
Learn the Art of Reciprocity as you go forth and teach. Dismantle limiting ideas around money + business when it comes to spiritual, service-oriented offerings. Denounce any vows taken in this lifetime or any other around poverty as a sacred space-holder. Affirm + live-into an Abundant life as a Meditation Facilitator. How to set the Ego aside, keeping in-flow as you both Serve and Charge for your services.
Live Retreat
Held twice yearly, once in the summer and once in the fall. This experience will include:
Reverent Silent Space to practice eyes closed
Satsang Teaching Time with your teacher + guest speaker(s)
Break-out + large group Exercises +Practices to hone your own experience as Meditator + Teacher
Consciousness Exploration in the midst of contrasting experiences like a Soulful Dance Party
Daily Yoga, Pilates + Dance
Really Yummy Healthy Food (but coffee too)
Live Q+A with your teacher
Ceremony Celebrating YOUR Commitment to Share Meditation with the World (whether you've graduated from the training yet or not)
Our Meditation Teacher Training Retreat will be FUN, meaningful, helpful, likely stretch you, definitely will celebrate you, and for sure will offer you more freedom + confidence in your own practice + in your ability to effectively teach others these practices.
* 10% of Proceeds for all Meditation School Courses goes to programs like these in schools, drug+alcohol rehabilitation centers/groups, and other organizations which serve to expand consciousness, well-being and peace on the planet.
---
---
Below is a recorded webinar I did for the first group invested in the course. It may answer some lingering questions or clear up some details for you.
Your Instructor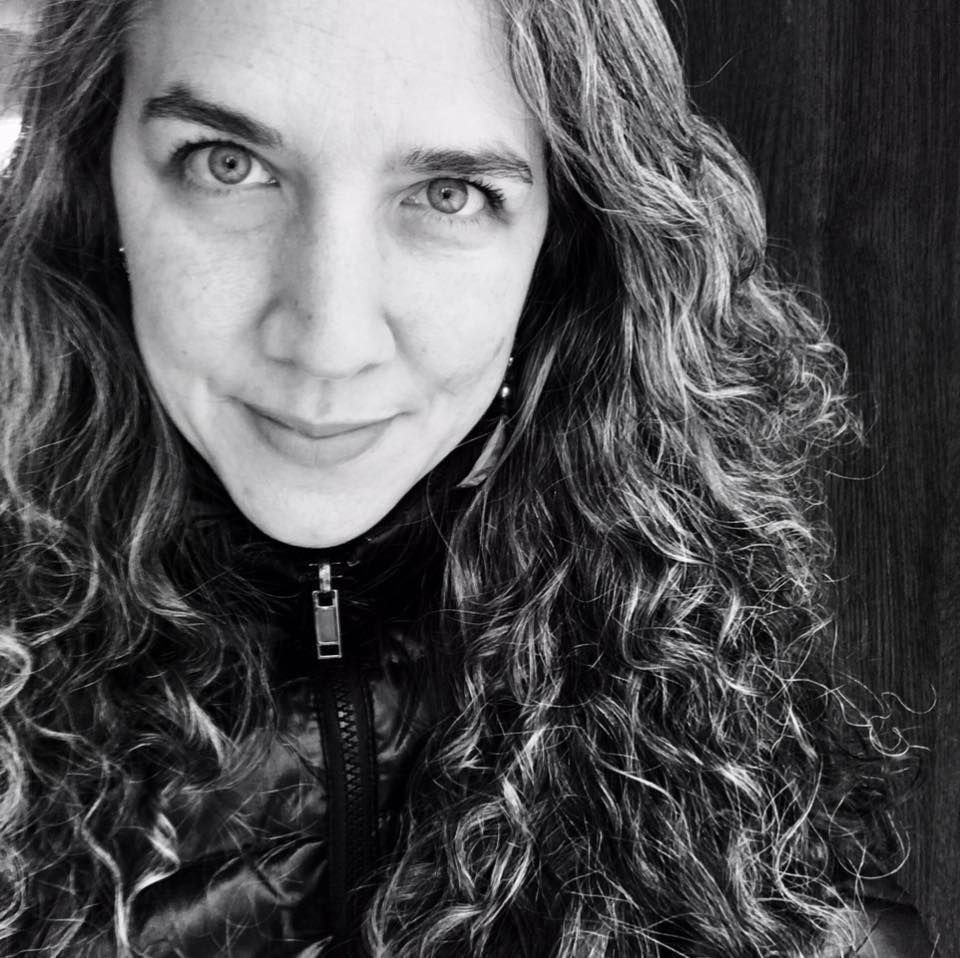 Rodasi has been a student of silent-seated meditation, and a meditative technique known as The Bright Path Ishayas' Ascension since 1999. She has completed two long-term meditation teacher training courses, taught + spoken on meditation + consciousness practices in 6 different countries since 2001 and is blessed to serve as trainer of Meditation + Consciousness teachers since 2017. Rodasi is also E-RYT 200 + YACEP (Yoga Alliance Continuing Education Provider). Rodasi has trained non-profit team members, therapists, counselors, financial advisers, fitness coaches, foster kids, yoga teachers, school teachers, and many other folks how to meditate + how to share meditative technique with clients, students, team-members + beyond. She has taught in studios, conference rooms, private homes + retreat centers. Rodasi is a big believer in continuing education and has had the same spiritual teacher since 2010 whom she continues to study with attending retreats 1-2 times a year as well as keeping in close communication. She also is a believer in the magic of teaching with others and typically teaches weekend mini-retreats with peers 6-8 times a year. Rodasi also has served as guest speaker + teacher abroad and locally at retreats + workshops and co-facilitated retreats in the US. She is the mother of two beautiful daughters who are her great joy and most powerful teachers of presence - and LOVE.
Course Curriculum
Beginner's Mind - Getting Started
Available in days
days after you enroll
Why
Available in days
days after you enroll
Ancient + Contemporary History
Available in days
days after you enroll
Frequently Asked Questions
When does the course start and finish?
The course starts now and never ends! It is a completely self-paced online course - you decide when you start and when you finish. That being said, there are course requirements - including live participation in the FB group + FB Live Events in order to graduate from this training. Isn't that so exciting? You are going to go share meditation + consciousness practices with others so that they may know peace of mind and be able to choose to live life in the present moment! So that I know that you are capable of this, we have to have some live engagement and I can't wait to meet + serve you!
How long do I have access to the course?
How does lifetime access sound? After enrolling, you have unlimited access to this course for as long as you like - across any and all devices you own. Also, you will continue to be welcome to share and learn in our FB group and participate in the FB Live Events. In this way, you get to keep being supported as you continue to grow as a practitioner + facilitator.
What if I am unhappy with the course?
We are sure that you'll be happy with your progress in your personal practice as well as in becoming a new Meditation Teacher, ready to serve your community in discovering peace of mind and in living in the moment - BUT we want you to feel secure in this investment. If you are unsatisfied with your purchase, contact us within the first 30 days and we will give you a full refund!
Can I get continuing education credit for Yoga Alliance?
Yes! Rodasi is a registered Continuing Education Provider with the Yoga Alliance. Contact us to determine how many credit hours you are eligible to claim for each course you enroll in and complete.
You are the One you've been waiting for - and the World is waiting for you too. It requires true desire and a bit of courage to step into this level of training. I should know. But my team and I have your back. You could indefinitely put off prioritizing your own inner peace + in doing so, put off the bigger, more effective + sustainable ways that you could be serving other humans in knowing true inner peace as well. Honestly. Here's what I have seen: there are people who can only relate to, learn from + wake up to this experience through YOU. Not me, not someone like you...YOU.
So...when you enroll, I'll be waiting with a huge hug and a deep gaze into your soul, thanking you for being brave, bold and an active-part of the change we all want to see, from the inside out!
Peace,
Rodasi
10% of Proceeds for All Meditation School Courses goes to programs like these in schools, drug+alcohol rehabilitation centers/groups, and other organizations which serve to expand consciousness, well-being and peace on the planet.